The In-Between: Dory Blackey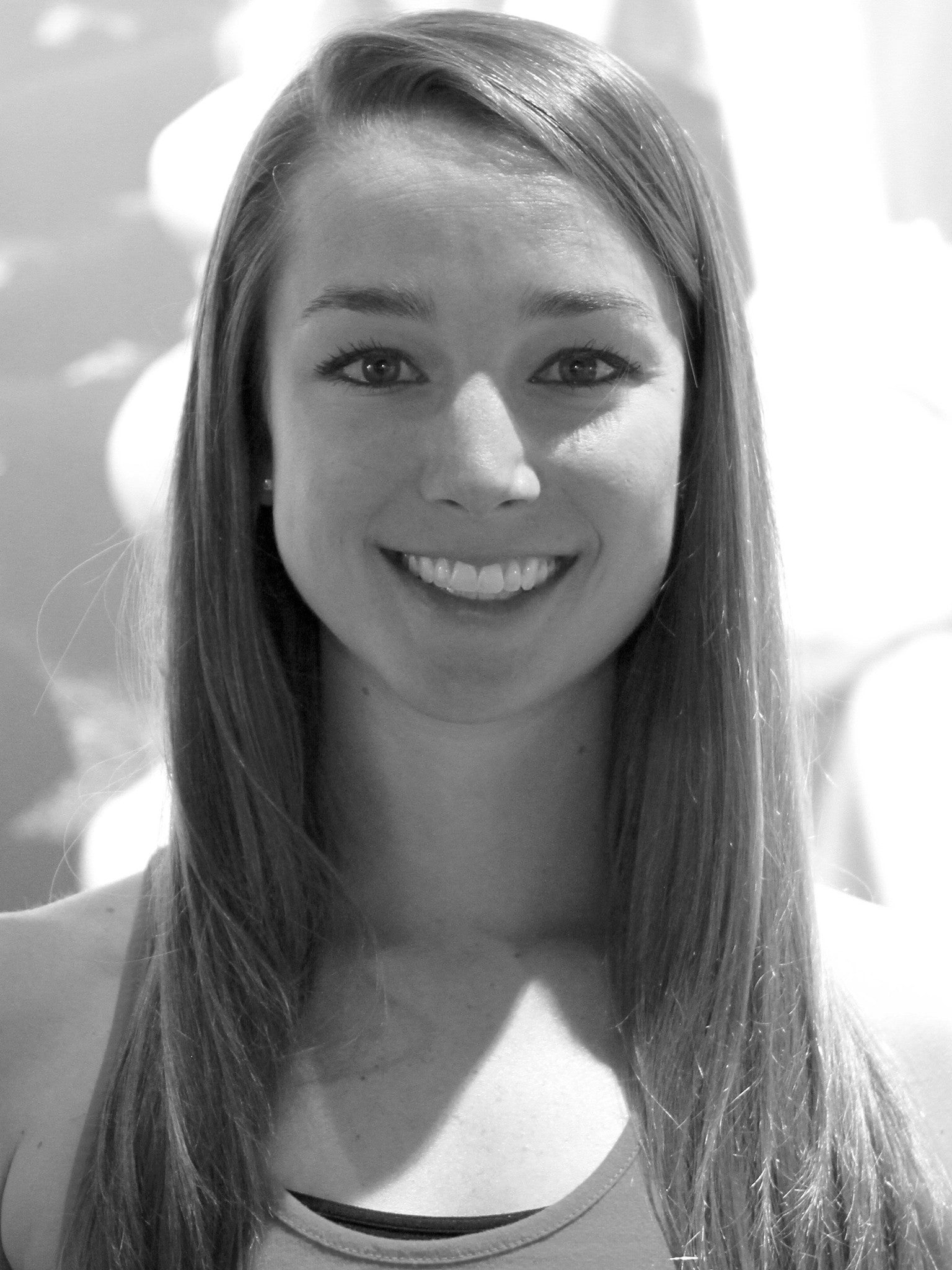 Our In-Between series is all about talking to everyday women about how they got to where they are now - and where they're headed. We all love the Sheryl Sandbergs of the world, but, let's face it: they can be a bit difficult to identify with. We find more inspiration in the stories of the women around us.   
________________________________________________________________________________________________
Dory Blackey is the owner of, and instructor at, Pure Barre Houston, TX- The Heights and Pure Barre Houston, TX- West U.  Dory grew up in Versailles, Kentucky, and attended Washington and Lee University in Lexington, Virginia where she studied English and Studio Art.  Before opening the Pure Barre studios, she taught middle school English Language Arts at the Yes Prep Public Schools' North Central campus in northern Houston.  Dory lives in the Houston Heights, and thinks Kit makes beautiful things (author's note: aw, thanks!).
_______________________________________________________________________
What did you want to be when you were a little girl? 
I wanted to be a veterinarian, for a bit, and then an architect. Which were my parents' jobs, of course.
What was your very first job? 
I want to say that it was being a soccer referee. I ref'ed for two games and then stopped because parents were getting mad at me. I think I was twelve.
What was your major in college? 
English, with a Studio Art minor.
Did you want to pursue a career in that field? 
I'm dyslexic, and I really loved English classes starting half way through high school when I began to receive accommodations and could actually understand what I was reading. And then I got to college and loved my English classes; I just felt like I was a better person when I was taking those classes and really loved reading books and talking about them. I had a great professor my freshman year, and had a number of great English teachers throughout school, actually.
I wasn't totally sure what I wanted to be and my dad had been an English major and went to vet school, so I knew it was something you could major in and then make a career in pretty much anything. And I thought it would be an opportunity to continue to sharpen those tools that aren't as strong because I'm dyslexic.
When you got out of school, what did you do?
I ended up being a Middle School English teacher when I graduated. That was inspired by my college's Poverty and Human Capability Department, where I took a course my junior year and had this aha moment that education is the key to solving poverty. I took a job as a teacher at Yes! Prep Charter school in Houston, a local charter school that serves an underprivileged community.
For how long? 
Two years. I taught 6th grade English Language Arts my first year and then 8th grade my second.
Did you find it fulfilling? What did you take from it? 
Yes, definitely. It was a great job. I always tell people that it set the bar really high for how hard you can work. Ultimately, the things that make me feel fulfilled are helping people and working hard at that. I was able to do that.
But, while I felt like I was working hard, I sometimes didn't think I wasn't always getting there, that it wasn't always appreciated, which is what a lot of people will say about teaching in the US. Also, kids coming from a really tough home life aren't hearing a ton of positive reinforcement at home. And the age group could be tough. The sixth graders were sweet kids, but eight graders can be really tough. I learned that I don't like being mean, and I had to be mean. Particularly as an eight grade teacher.
How did you plan your next move? Did you plan your next move? 
I realized in November of my second year teaching that I didn't want to teach long-term, so I started to look for jobs at Yes! Prep's home office, but nothing was available that really interested me.
So then I pulled back and said, "Okay, what do I really like to do?" I went back to the idea of architecture, which I had thought about in college, but with more of an interior design path. I talked to a couple of interior designers and some people in that industry, and that ended up being a bit of a dead end.
My sisters had joked about me opening a Pure Barre because I loved taking classes with them in Kentucky, but there wasn't one close to me in Houston. Prior to opening my studio, I wasn't die-hard about barre. But every time I went it was such an awesome experience and workout. And I thought it would be great to learn how to run a small business, so I thought, "This could be it." The product is amazing and a franchising structure provides the supports that you need to learn how to run a small business. The more I learned about it, the more I thought it might be for me.
How did you start? 
I literally just went to the website and clicked on the "become a Franchisee" button and submitted a form. They emailed me back and asked me to submit an application.
Then I needed to find funding, which was a nightmare. No one would even think about giving me a loan until I had been accepted as a franchisee. But in order to be considered by Pure Barre I needed to demonstrate that I could access funding. So I had to get through the application process, and then I tried the small business lending path. It became really clear that I was going to need my parents help in order to get a loan – no one wants to make a loan to a woman in her early twenties. Finally, we worked with a bank in Kentucky that was the community bank in the town where I grew up.
I really wanted to do it without my parents, but if you're 24 and have no money, it's impossible.
What was the scariest thing about it?  
The financing! It still is. Taking on debt, again, now for the second time to open a second studio, is still just as crazy as it was the first time. The other thing is growth. With the first location, I knew that I was always going to be there, so I could solve any problem and make everything work. Now we're opening a second location, and it's going to be a little bit different.
It's scary not being there all the time, but I've got an amazing manager who has a ton of experience, both as a manager and with Pure Barre. Which is just the right balance.
What is been the most rewarding part of what you're doing now?
That Pure Barre is the highlight of many of our customers' days. They have a great experience and I feel like we're really making our customers happy and healthy. Plus, our customers are really positive and are helping us build a strong community. I've always felt like I have a better day if I exercise, and I know that our clients experience that as well.
What is the most challenging thing about growing and scaling?  Finding the time to do everything that is going to fuel growth on top of managing the day to day. It's really easy to be complacent, to just keep doing what you're doing. Particularly when things are going well. So you have to be creative and push yourself to take risks. I have to set time aside to be proactive about growth.
And you're still learning a lot. Marketing our new location, for instance, is really different than for our first location.
What is your biggest weakness?  I'm pretty OCD. I have to take deep breaths and not let things bother me that really don't matter in the scheme of things.
What is your biggest strength? 
I'm good at making people feel comfortable, whether clients or staff. That's helped my employees take ownership of their work and feel invested in the studio. That's also one of the big challenges of Pure Barre: new clients can find it intimidating. So I work really hard to make people feel comfortable and welcome. I really didn't want my studio to be an intimidating place.
Are there any goal setting, organizational or other tools you must have?
I use the note section of Microsoft Office a ton, and we have this master Excel document that tracks sales and other data for both studios. Everything is in this workbook.
What do you see in your future (work, life, everything)? 
I definitely want to have kids, to have a family. I would like to open another business. Maybe not a Pure Barre, but something else down the road one day. I think that owning a small business really connects you to to your community. I'd like to move close to family at some point. Oh, and travel! 
Leave a comment
Comments will be approved before showing up.