Edition 2: The Unicorn of Maternity Dresses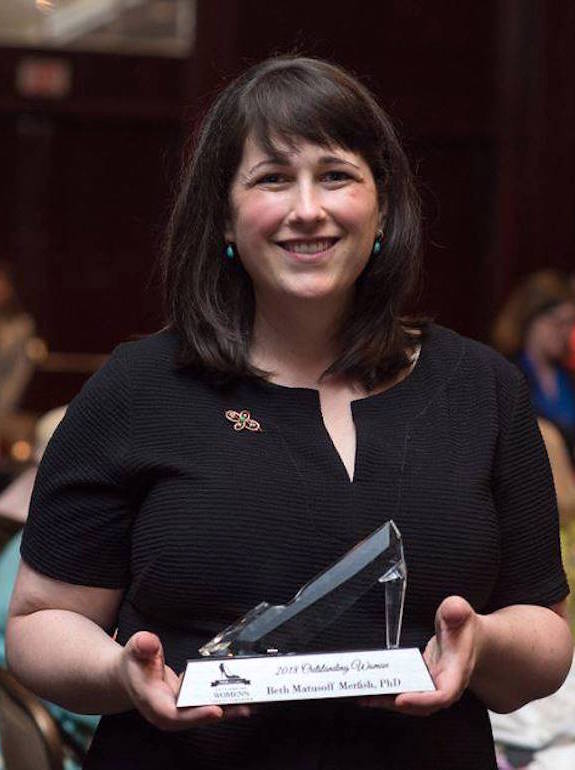 Edition 2: The Unicorn of a Maternity Dress
We know from our own experiences with pregnancy and postpartum dressing that the struggle is real. When Beth asked for the unicorn of maternity dresses: a dress that would fit well from 5 to 10 months pregnant, comfortable, and work for 5 events; we knew this project would be a perfect challenge for our design team. 
Why did you come to Kit? What did you want and what was your vision?
Beth: When I moved to Houston, a mutual friend had introduced Merin and me. I was fascinated with the idea for Kit, but I'm just not a fancy person. When Kit started, it was these beautiful dresses, and I usually wear jeans and a top, and I just couldn't justify it. 
When I was pregnant with my second daughter, I was so huge and realized I had all these events to dress for: 3 weddings, a big birthday party, and an award ceremony. Everything I found didn't fit or was a hot, terrible material. 
I offhandedly texted Merin and asked if Kit made maternity wear. I was mostly joking, but I gave her my request: a machine washable dress that will work for five events that fit from five months to ten months pregnant.
Did you have a specific style or fabric in mind?  
Beth: I knew what I didn't want. No bodycon and no cleavage,  and I wanted the fabric to drape well. It needed to be a machine washable fabric that would be fancy enough for the fanciest of my events.
No body con and I liked that the fabric draped well. I didn't want an itchy fabric because I was itchy and uncomfortable my whole pregnancy. 
Where did we start? 
Merin: When Beth approached us about a go-to little black maternity dress, I did a quick flash back to my own pregnancy and which Kit dress I both got a ton of use out of and was transitional enough that it could work for almost any event. For me, it was, hands down, our Inverted Pleat Dress in our black travel fabric. 
Is there a story behind your fabric or style?
Beth: Mostly it was about me trusting Merin. I wanted a "workhorse dress" that I could wear with different jewelry and would look different in pictures for each event. 
Merin suggested the inverted pleat <link this> with sleeves. At first, I didn't think the style was very me, but Merin kept pushing it saying it would be super flattering. 
She was right and the dress ended up being a dress that was right for everything. 
Why didn't you shop at a traditional store for a dress? Or, if you tried finding something, what did you feel was lacking about the things you saw in stores? 
Beth: I looked everywhere and everything for maternity. I probably ordered 30 dresses. I looked at these speciality maternity boutiques, and I realized that the price is high but the dresses aren't high quality. I need something that would last to 10 months pregnant, and nothing was working. 
There are very few clothes that are sophisticated for maternity. Lots of the dresses are babydoll style, like you are having a baby so you should dress like a baby.  
I realized that I would rather have something custom that I love rather than something that doesn't fit or look good. 
How did you hear about Kit? Had you shopped with us before? 
Beth: I met Merin before she even launched Kit, and when did launch, I created an online profile but hadn't purchased anything. At first, I never needed dresses, and then it turned into never needing dresses because I was going through the pregnancy cycle. This custom maternity dress was my first Kit dress!
What was the design team's initial response? What really stood out to us about her project?
Merin: We get a lot of requests for a good maternity dress, but what stood out about Beth was her need for it to be really transitional. Not only was this going to be a maternity dress, but she was going to wear it for her birthday and to receive an award. It had to be durable, fit, and have that give that you want in a maternity dress, but it also had to have a chic factor. It's threading a fairly small needle!
What were the challenges from a design and/or manufacturing standpoint?
Merin: Every woman's pregnant body is different, which is always the challenge with maternity. While I could think back on my own pregnant body - and we also have data from measuring other pregnant customers - you never know how that belly is going to develop. I never really 'popped' until super late in my own pregnancy, instead carrying my daughter really low in my hips. But Beth has a different build than me and narrower hips. We made an educated guess that she would carry higher and more prominently, and then crossed our fingers!
What were the fit or fabrication challenges?
Merin: We wanted Beth to both be able to wear her dress right away... and also have it last the duration of her pregnancy. You want to make a dress that is going to be just a bit loose right now and just a bit tight six months from now. Choosing the right silhouette helps with that, but the real star is our travel fabric. It lays really beautifully and has a hint of stretch.  
What was your favorite part of the Kit experience?
Beth: Knowing Merin was going to take my measurements and it was going to be perfect and I never had to worry again. It was just perfect. 
What did you think of the finished product? Was it worn for something special? How did you feel wearing it?
Beth: I loved the dress. It felt like something I would wear even when not pregnant: it was sophisticated, the fabric was beautiful, and it was even flattering. So much of maternity clothing, maybe because it's designed for about six months of use, feels like fast fashion, so I was especially appreciative to feel like me and to have something that I actually enjoyed wearing during that period.
Merin had initially suggested that, after my daughter was born, she could easily alter the dress for normal (non-maternity) wear. I so appreciated that idea and Merin's combination of sophistication and practicality.  But then my daughter was in the world, I was just DONE being pregnant after three hard pregnancies, two resulting in my beautiful daughters and one ending in a miscarriage, and I wanted to move on from my maternity wardrobe. Plus, the dress felt like a sequel to the Sisterhood of the Traveling Pants since it fit me at both 5 months of pregnancy and 39 weeks of pregnancy (which is far more incredible than a single pair of jeans fitting both America Ferrera and Blake Lively), so it felt right to pass it on to another pregnant friend in need of formal wear. Even though it was custom, it fit that friend beautifully, too. I asked her to pass it on when she was done, and she has, so I like to imagine that dress helping incubate baby after baby after baby.
Leave a comment
Comments will be approved before showing up.