Interview: Liz Logan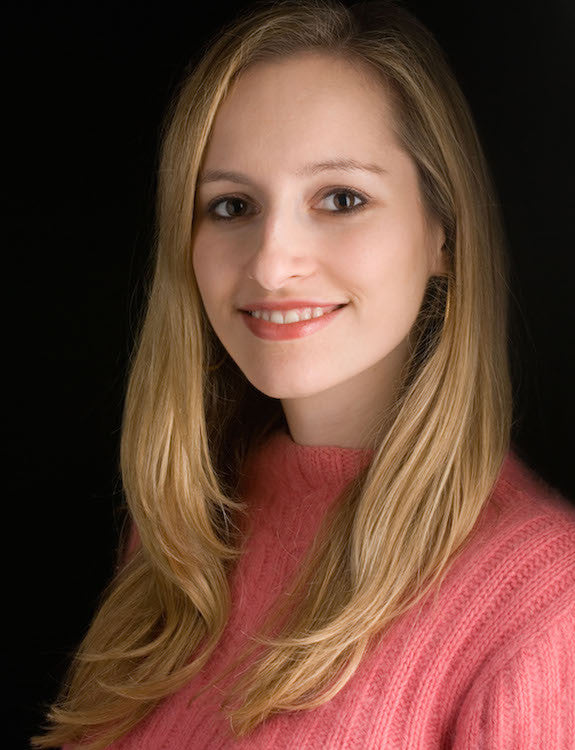 Tell us a bit about yourself: how would you describe yourself and your life in a quick snapshot?  
I'm a freelance writer, and I focus on art and design in my writing. I grew up outside of Washington, DC, but I spent a lot of time in the Midwest and I live in New York now. I got a Master's in Journalism at Northwestern and I used to be a magazine editor, but now I'm a writer. I'm recently doing more of my own creative writing, mostly taking the form of essays. And I get to write about all sorts of different things, which I love. I also have a lot of creative projects, like quilting and knitting, going on in my life.
 If you had to describe yourself using three adjectives, what would they be?
Creative, eclectic, and passionate.
When you were a child, what did you want to be when you grew up?
So many things, I think it changed every week! I wrote poetry from an early age and I thought I would be a poet, which is not realistically a full-time job these days. I was really into singing, so I thought I'd be an opera singer. But being a writer was definitely in there because my father was a writer.
What was your very first job?
Babysitting. I remember being a very conscientious sandwich maker and, that, while the children were napping, I would use that time to write.
What do you do to occupy your time: work, family, community?
Depending on the day, I'm working on different projects for different things. I do writing for corporate clients, and then I write for all sorts of different magazines – 1st Dibs, Smithsonian.com, Artsy.net, the Wall Street Journal, and more.
Getting to this point has been really interesting. My first job out of grad school was as an editor of a women's magazine in Chicago. Moving to New York was a big leap in my career. I just came to New York. I quickly fell into a job doing corporate content work, and I was looking for magazine jobs. But I didn't really know what I wanted. That went on for a couple of years, where I was looking for the right magazine job in New York. I kept interviewing and nothing really felt right, so I thought: maybe this isn't the right path for me.
I knew, ultimately, that I wanted to write, but I thought I needed to be an editor in the magazine world first. So I thought: forget it, I'm just going to start writing. I'm just going to start doing this. I was freelancing in the realm of lifestyle, but I've always been passionate about the arts, so I just started pitching editors on arts stories. I connected with a receptive editor at ArtNews, and he and I really formed a bond, and he later moved on to 1st Dibs, and now I write for him there.
I have developed a lot of relationships through cold pitching. After a certain point, I had written for a lot of big name outlets, freelancing for the Oprah Magazine and MORE Magazine, so I had some pedigree from that early freelancing that helped me build into other places where I wanted to be.
A big reason I became a journalist is that I have so many interests and I didn't want to choose between them. It seemed like a great way to explore all of them in one job.
Outside of journalism, I love experiencing culture in New York, going to theatre and museums, reading, particularly magazines, but particularly the New Yorker – something I adore – and I like to cook. And I have all these craft projects. I quilt and I knit. How did I get into those? I don't know. My mother is an artist, so I've always been drawn to making things and she encouraged me to create. My job does not include making things with my hands, so I want to spend time doing that.
I'm on the board of a charitable foundation, and I do a lot of work in the arts around that.
And I have a wonderful husband and two wonderful cats.
What are the hardest decisions you've had to make? 
Moving to New York was a big, huge decision for me. Quitting my good job in Chicago and just moving without a job. I had leads, but I didn't have anything lined up. Other people, outside of the media, didn't understand that this is how it works in the media world. My family didn't necessarily understand that. It was a big risk that didn't go the way I planned, but pushed me in ways that turned out to be great.
Tell us about any mentors or figures that are crucial to how you see the world or what you've chosen to do.
My family, because my mom and my dad and my grandfather and even my brother have all, at some point, been self-employed. And a lot of people in my family have been in creative fields. That had a big impact on me. I have had so many amazing teachers, starting at a super young age. I had amazing journalism professors who just bent over backwards to do things for me. And then I worked with great editors.
There are two women, in particular, whom I have had contact with: Ariel Levy, from the New Yorker, whom I took an essay writing class with two years ago, and then Connie Schultz, whom I really looked up to and admired many, many years ago when I was just starting out.
What do you consider to be your greatest success thus far? 
I recently said that I was going to measure my career by stories and not bylines, but, I have to say, I'm really proud to have written for the New York Times and the Wall Street Journal. My goal coming to New York was to work with the best editors here and now I can say I've done that.
What has been your greatest failure and what did you learn from it?
There are a series of little things:
I wish that I had come to New York earlier in my life. But I had a lot of fear about it, and self-doubt, and so I regret that, not doing this earlier.
I also wish I had understood earlier in my career that work is all about building relationships; I didn't put time into that early on.
I also had access to some important people, like I was doing a phone interview with someone really important and I could have just said, "can I work for you?" And I was shy in those moments and didn't. I could have been bolder and taken advantage of those opportunities. 
Where do you see yourself in 10 or 20 years? 
Still writing, but maybe for different publications, maybe in a different way. Maybe more focused on my own creative writing or doing something else arts related. And I definitely see myself doing more charitable work.
What is the top item on your bucket list – something you'd love to do but haven't yet?
There are too many to list!
Describe your personal style: how does it reflect your day-to-day and your values?
This is my favorite question, because I love fashion so much. In fact, it's kind of a problem for me that I work from home, because I do not have occasion to dress in a way that I'm proud of and wear all of the fashion that I want to wear and have.
Fun and colorful. I like to wear neon. I have some pastel and neon Sophia Webster shoes that I'm kind of obsessed with right now. I also have some patent leather brogues that I'm obsessed with. I'm obsessed with shoes and bags – I like to make a statement with shoes and bags.
In the summer I only wear dresses – they're frilly and flirty. I love Nanette Lepore and Tracy Reese. And I wear artist-made jewelry because my mother got me into that at an early age.
If you ran into your 18-year old self, what advice would you give her? 
Girrrllll, take a chill pill. You do not have to do everything perfectly. In fact, it wouldn't kill you to make some mistakes.
Selected Pieces by Liz
Judith Leiber Built Her Handbag Empire with Grit and Glitz
Pining For Pyrex: The Latest Midcentury Collectible
This Mother's Day, I'm Grateful for My Mom's Failure as a Housekeeper
Leave a comment
Comments will be approved before showing up.