Interview: Kaylen Giannini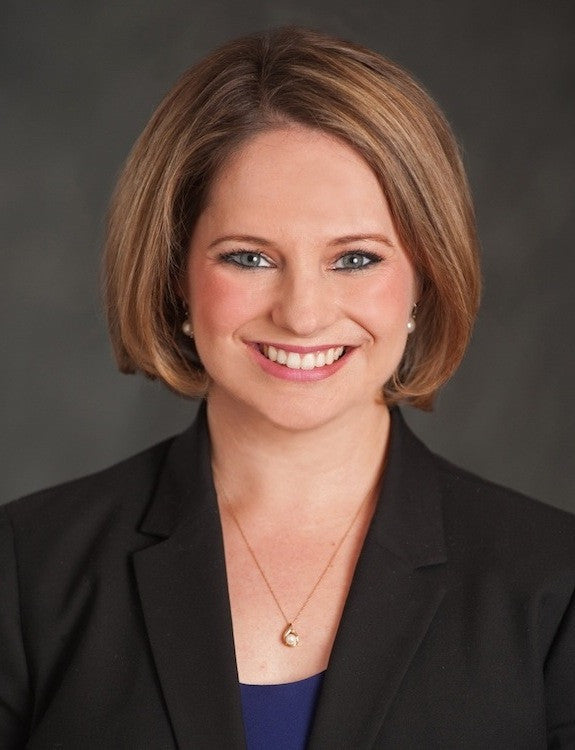 Tell us a bit about yourself: how would you describe yourself and your life in a quick snapshot?
I was born in sunny Southern California, raised near the beautiful beaches of Redondo Beach, and majored in Dance at the University of California, Irvine. After college I decided I needed more wind, rain and snow than Southern California could offer and moved to Washington, D.C. for a satisfactory amount of political discord and cultural stimulation. Continuing my childhood obsession with ballet, modern and all forms of concert dance, I worked in dance education, performance and artist services. Needing even colder weather and limitless cultural options, I moved to New York City where I've remained for a decade. My work spanned fundraising, events, marketing, and management of one of the oldest modern dance schools in the country.
In the meantime, my childhood friend and current principal dancer at American Ballet Theatre, Misty Copeland, asked me to co-found a dancewear line producing supportive leotards and fashionable accessories. I said "yes!" and began a years-long journey learning the business of fashion, production and startup life. Our online shop opened in December 2016 and I now sleep less than when my daughter was a newborn.
If you had to describe yourself using three adjectives, what would they be?
Passionate, energetic, opinionated.
When you were a child, what did you want to be when you grew up?
A dance teacher running my own school.  
What was your very first job?
A dance teacher! (she laughs)
What do you do to occupy your time: work, family, community?
Right now I am the co-founder of a dancewear line, with Misty Copeland, and I am doing all the things, wearing many hats, as you do when you work at a start-up, everything from marking to operations to bookkeeping, and I definitely having my hand in the design and development.
What are the hardest decisions you've had to make? 
One of the hardest professional decisions was if and when I should leave a job I love to pursue my start-up dreams full-time. That was very hard. And in that same vein, one of the hardest professional decisions was to admit that our product wasn't ready to come to market, and to plan for and understand how that would affect the future of our company.
Personally, thankfully, I found a really good husband. The best decision I ever made. So, on a personal level, it's been pretty easy. When you have a really great partner, everything is easier – it all makes a lot more sense. Deciding to have a child was not a hard decision. But having the child is a lot harder! You don't have a lot of choice in the decisions around that – it all kind of has to happen.
Tell us about any mentors or figures that are crucial to how you see the world or what you've chosen to do.
I've had a lot of mentors – and I thrive when I have a mentor.
My first employer, Diane, my dance teacher, taught me how to inspire and help students to see their whole potential. She demanded excellence, creativity, and laughter, and made it extraordinarily enjoyable to be in her presence. She taught me how to create a community.
My first boss in New York taught me the ecosystem of fundraising in the city, and the value of culture and relationships and work ethic. He worked his tail off. I had another mentor who taught me about relationships and seeing alternative scenarios. Not just giving up, but finding the options available. Which is hard for me; I tend to be a pessimist.
What do you consider to be your greatest success this far? 
I think my versatility. I haven't had a career that has taken the trajectory I expected. I did not expect to work in fashion. Some of the experience I had prior to this doesn't help me at all. Patternmaking and production, like everything in fashion, takes longer than I'm used to. But I know that I can learn a new skill set. I don't just "do" one thing. I think I learned that through dance, which is an empowering, female environment, a team-based environment where everyone works on the same thing and raises each other up. That common goal: you're not isolated, we're all looking at this to see how we can help each other along.
And then after that: the times where I have made a difference in someone's life. So far that has most directly happened when I've been working in education. Teaching dance to a child who might not otherwise have had that opportunity, or helping someone push their training farther than they thought. Or mentoring others in the arts and dance, teaching them that there is a path here; that you shouldn't sacrifice your self-worth or values or character to make it happen. 
What has been your greatest failure and what did you learn from it?
My greatest failure has been trusting too much. Assuming that things are being done correctly: assuming that because I didn't know the answer the person who was supposed to know was checking everything. When something hasn't gone well, it's because I assumed the person was doing it right because 'they were the expert.' Some of that comes from a lack of confidence – they're the expert, so they surely have thought this through. They know and I don't. You have to trust your gut and trust that you are allowed to question, allowed to ask and hold someone to explaining every part of the problem and its solution. It's not rude, it's not inappropriate, it's just making sure that something is being done correctly. 
Where do you see yourself in ten years? 
I absolutely cannot wait to continue working on dancewear and making more products that fit our vision of inclusive dancewear for everyone. It's so important in a field that is so image/body driven, a field whose meassage if often: "If you don't have this exact body, you need to fix your body." We have a brand that is all about accepting your body, making it strong, and being your best self. That translates into so many areas of your life. I see my life building this brand. And then having some ways to give back, through mentorship and talent development. I love helping others find their best potential.
What is the top item on your bucket list – something you'd love to do but haven't yet?
I have not vacationed on a tropical island! That's what I really want to do! Yep, that's it.
Second thing is to have another child. And the third is to find a place where we can live and thrive within that space from a financial perspective. Because New York is expensive!
Describe your personal style: how does it reflect your day to day and your values?
I love color. That's always the first thing I gravitate towards. I don't dress in head to toe black, even though I live in New York and work in fashion. Right now I'm wearing these dusty plum sneakers that Misty gave me. My style has definitely become elevated casual. I don't wear a lot of super formal work wear anymore. But I still really love a great transitional dress that I can wear from the office out. I love a really good blouse. And even though I work in active wear, I'm not a person that lives in yoga pants. I still kind of want to feel like I'm getting ready for my day and, if I exercise, I transition into that. I definitely enjoy great pants. I have a pear shape, so finding things that fit through my hips and waist and don't have a super tight waistband is important - I mean, I've had a child, my needs have become a bit different in how I wear my clothes. I like to keep it playful and comfortable. 
If you ran into your 18-year old self, what advice would you give her? 
Capture that confidence and don't ever let it go. Don't doubt it: you have the right instincts. And don't ever think you're being too nice.
Leave a comment
Comments will be approved before showing up.