Interview: Audrey Guth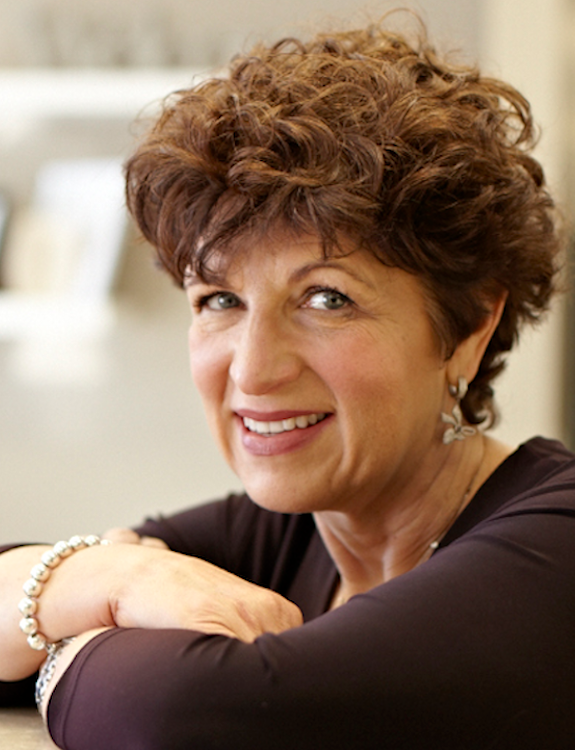 Tell us a bit about yourself: how would you describe yourself and your life in a quick snapshot?
I am wife, a mom, a grandmother, an entrepreneur, and I think I would consider myself an adventurer and a visionary. I have a really hard time seeing the obstacles in things that I think can be accomplished. I say, "We should do this and I'm going to make it happen."
I'm from an entrepreneurial family. When I began working, I started by opening businesses and then selling those businesses. I founded a nanny agency almost thirty years ago because I needed childcare and I couldn't find quality childcare. Your children's baby-sitter or nanny is the most important hire you will ever make. I decided to hire people like you would hire a CEO. I used a thorough screening and vetting system. I wanted to ensure that the candidates that we represented were really in the top 10%. I did it. It grew to be the largest nanny agency in Canada. Then I got sick, and things changed. I had thyroid cancer about twelve years ago, and I was treated and had it removed. Then, I was diagnosed with breast cancer about nine years ago. I had three surgeries, and I had radiation, and a lot of denial. My purpose changed. I founded the Nanny Angel Network.
The Nanny Angel Network is an organization that provides free childcare during treatment for mothers diagnosed with cancer and, if necessary, up to one year after the mom passes away. We provide support for the mom and children through that experience. Our mission is that no mom should ever have to go through it alone. No mom should have to decide between her own children and her treatment. As the organization progressed, we grew from a breast cancer organization to a cancer organization. That changed our mission because some of our mothers started dying, and we didn't know what to do. When a child is in a family with a cancer diagnosis, the anxiety level in the house rises. We train our volunteers to deal with the hard questions that children have during the process. 50% of our moms are single moms and 40% of our moms go through divorces. There is a lot of loss and divorce for these kids.
I lost my dad to cancer when I was 12. No one talked about the loss. I come to the Nanny Angel Network from this personal experience and my belief of what will be the greatest impact in the long term.
If you had to describe yourself using three adjectives, what would they be?
Passionate, caring, and generous.
When you were a child, what did you want to be when you grew up?
A veterinarian.
What was your very first job? 
Scooping ice cream in an ice cream parlor.
What do you do to occupy your time: work, family, community?
I am the volunteer Executive Director of the Nanny Angel Network. That takes about 12 hours of each day.
I also just launched the Kwiksitter app, an on-demand care service: pet care, housekeeping, childcare, and elder care.
We have a family cottage in Muskoka, and we spend a lot time there.  
I like to work out and hike and travel and play with my beautiful granddaughters.
What are the hardest decisions you've had to make? 
Personally, deciding not to have a mastectomy.
Professionally, it is always very difficult to decide to terminate a person when I know it is not a great fit; being a boss and coming to the time that you have to terminate someone.
Tell us about any mentors or figures that are crucial to how you see the world or what you've chosen to do.
I have one mentor, Joyce. She has been involved for many years with the Nanny Angel Network with fundraising. She was a deputy mayor, immigrant from Italy, and had a long political career. She taught me to believe that if you don't ask, you won't get. Don't be afraid. Go get what you want.
What do you consider to be your greatest success this far? 
Beside raising four successful, fantastic human beings, raising a million dollars this year for Nanny Angel Network and providing care for 100 families. This little idea that everyone said wouldn't work. It has grown so incredibly over the last few years. 
What has been your greatest failure and what did you learn from it?
When I was still running my nanny service, I opened up an office in Vancouver. A week after I opened the office, the economy turned in Canada and many of the Chinese left Vancouver to go back to China. They let go of all their help. I went to Vancouver and spent six months there. I never placed one nanny in six months. I closed the office. I realized that I should've done more research and learned if there was an opportunity there. Taking my time and not jumping so quickly. 
Where do you see yourself in 15 years? 
Healthy, fit, and, hopefully, still leading an organization that has grown from Toronto to an international organization.
My dream DREAM would be that in fifteen years there would be no need for the service we provide.
I would like some big company like care.com to come in and buy the KwikSitter app.
What is the top item on your bucket list – something you'd love to do but haven't yet?
 I would really love to have lunch with Oprah. She is so inspirational in how she has impacted so many people in so many ways.
Describe your personal style: how does it reflect your day to day and your values?
Comfortable, packable, tailored.
If you ran into your 18-year old self, what advice would you give her? 
Life goes really fast so try to live more in the moment. Be present in the moment.
Leave a comment
Comments will be approved before showing up.